ABOUT INTEGRAL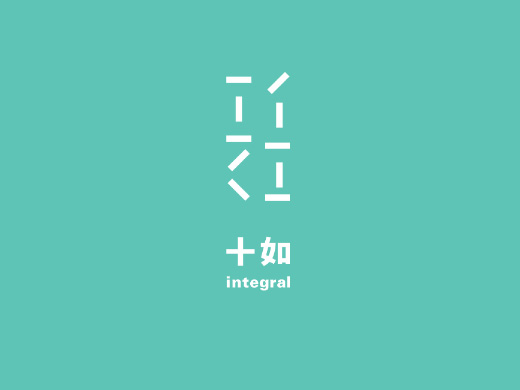 THE NAME "INTEGRAL"
Integral carries layers of meaning that altogether express a future we are working towards – one where economic prosperity is sustained in holistic harmony with the environment and every part of society. The mathematical meaning of this word is a reminder of how every small change adds up.
The very same concept can be found in its Chinese name "Shi-Ru", which originates from the "Ten Suchnesses" (Form, Culture, Embodiment, Potency, Function, Cause, Relation, Effect, Rebalance, Harmony), a set of traditional philosophical concepts pointing towards a continuous pursuit for perfection.
It also signifies the importance of being one with the laws of nature, mirroring Esquel's commitment to balancing sustainable development with the continuous progress of its business, employees' well-being, customer service and community development.
Our ideology with Integral echoes the key concept of Integral ecology detailed in Pope Francis' encyclical on the environment. Flowing from the understanding that everything is closely related, the concept recognizes how a vision must take every aspect of the global environmental crisis into account.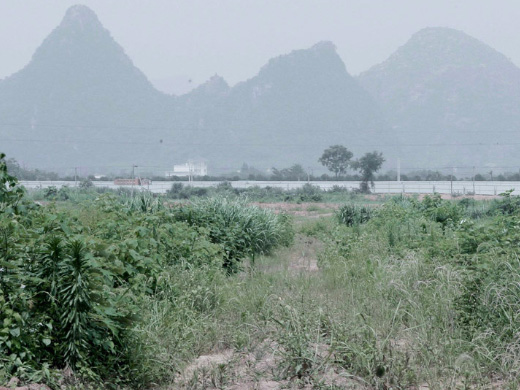 HISTORY
In 2011, Esquel Group acquired Guilin Yinhai Textiles Group, a state-owned enterprise with a history of more than half a century, and established Guilin Esquel Textiles Co. Ltd.
The Group announced the Integral project in Guilin in 2012, later positioning it as a Sustainable Development Garden, demonstrating a pioneering development model for the future that extends beyond the textile industry.
By working together with the local government in their city planning, we were able to smoothly relocate our operation from downtown Guilin to the scenic landscape that Integral calls home today.
Construction began on site in December 2013 and we opened our first production facility, a highly automated specialty spinning mill in September 2018. The commencement of our garment operation followed in March 2019, with the relocation of Guilin Esquel Textiles Co., Ltd. into Integral. The construction of Phase 1 was completed with the official opening of our office complex in October 2020, bringing our project one step closer to the full realization of our vision for Integral.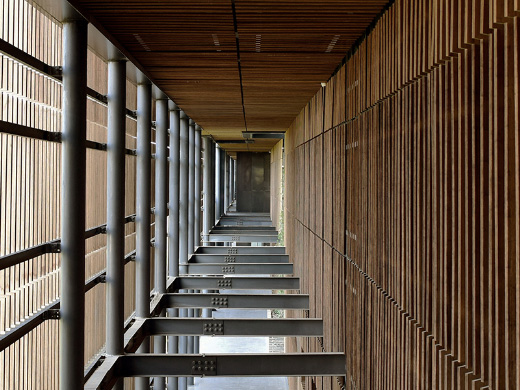 ARCHITECTURAL CONCEPTS
To bring Esquel's sustainable development from concept to life, we have worked with world-class partners, including award-winning architecture firm Ronald Lu & Partners, who has designed the garden with eight key concepts in mind.
HIDE

The architecture is designed to blend into the landscape, setting it unobtrusively into nature.
REFLECTION

The surroundings invite imagination through reflection, capturing the scenic beauty of Guilin.
RESTORATION

The land, once marred by a brick factory, has been allowed to heal and regain its former natural beauty.
INTEGRATION

Humans and manufacturing are put right at the heart of nature to show how they may co-exist in harmony.
SUSTAINABILITY

The design incorporates sustainable building materials and respects local species in its surroundings.
TRANSPARENCY

Expansive use of glass allows for both outward views of nature, and inward views of sunlit shopfloors.
CONTEXTUAL

Keen recognition of our context means we respect the local culture and landscape, and source building materials from proximate locations.
INNOVATION

Function and form come together in innovative ways, often merging the traditional with the modern.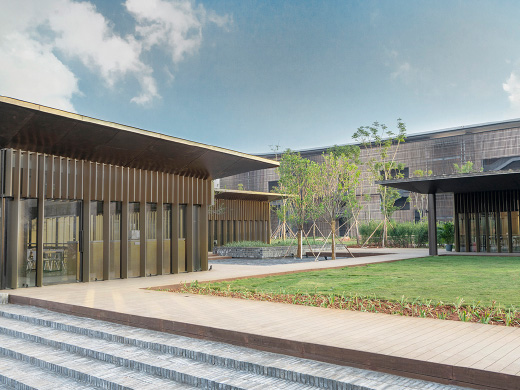 ACCOLADES
Integral is proud to be recognized across multiple international and professional platforms. It is our hope that our efforts will continue to inspire changes in the industry.
2023
LEED O+M: Existing Buildings Gold Certification
Two-star Certificate of Green Building Label
2021
Architizer A + Awards
Popular Choice Winner (Factories & Warehouses Category)
2020
The Hong Kong Institute of Architects Awards 2019/20
Merit Award outside Hong Kong (Industrial/Transport/Utility Building Category)
2019
The American Institute of Architects International Region Design Award 2019
Honor Award for Architecture
Sustainable Future Award
MIPIM Asia Awards 2019
Best Futura Mega Project – Gold Winner
The Hong Kong Institute of Architects (HKIA)
Cross-Strait Architectural Design Awards 2019 – Gold Awards
Hong Kong Green Building Council Limited and Professional Green Building Council – Green Building Award
Merit Award for New Buildings Category
2018
The American Institute of Architects Hong Kong Honors & Awards
Merit Award for Urban Design